News
To develop industry as our responsibility
Jiuding Group and Chu Feng sign cooperation agreement on steel plate silo set project in Jiuding Yueyang Industrial Service Park
---
Under the high trust of Hunan Jiuding Group, in May 2018, Jiuding Group signed a cooperation agreement with Storage & Fung for a complete set of steel plate silos for Hunan Jiuding Group's Jiuding Yueyang Industrial Service Park. The signing will strengthen the communication and cooperation between the two companies and help both sides further improve their overall operational efficiency and create greater commercial value.
Jiu Ding Yueyang Industrial Service Park Planning Map
It is reported that in 2009, Hunan Jiuding Technology (Group) Co., Ltd. was recognized as a high-tech enterprise by the Hunan Provincial Department of Science and Technology and other four departments and bureaus, and was recognized as one of the top 50 enterprises in the national feed industry by the Feed Industry Association, and was awarded the title of "Leading Enterprise of Agricultural Industrialization in Hunan Province". In October 2010, the trademark of Jiuding Feed was recognized as a trademark by the State Administration for Industry and Commerce, and the company was also recognized as an advanced enterprise in fulfilling social responsibility in the national feed industry by the Feed Industry Association, and a charming enterprise in Xingxiang with quality by Quality Miles; in 2011, the company was also recognized as a "key dragon point enterprise in agricultural industrialization" by the Ministry of Agriculture, and became a golden customer of the Agricultural Development Bank at the head office level.
Mr. Hua, Director of Jiuding Group and representative of Chu Feng
At the signing ceremony, both parties have reached a consensus. The company will provide Jiu Ding Group with four 2500T silos, six 1000T silos and 16 250T silos, a total of 26 steel silos with a total capacity of 36,000 cubic metres, on the complete set of steel silos in Jiu Ding Yueyang Industrial Service Park. After the completion of the project, it will become a benchmark for the feed industry in Central China and even the national feed industry. At the same time, Jiu Ding Group also provides Chu Feng with the opportunity to demonstrate a modern storage project with multiple varieties covering almost all feed ingredients. It will allow more feed enterprises to know and understand the products of CAFON, improve brand awareness and consolidate the market position to be among the world's steel plate silo brands.
The signing ceremony between the two parties
Both parties expressed that the signing of this cooperation is not only conducive to the establishment of a sustainable and stable relationship between the two companies, seeking complementary advantages and mutual benefits, but also beneficial to the long-term development of both companies. We firmly believe that the long-sleeved dance of Jiuding Group and Chu Feng in their respective fields will definitely bring more surprises and possibilities for mutual cooperation and development.
​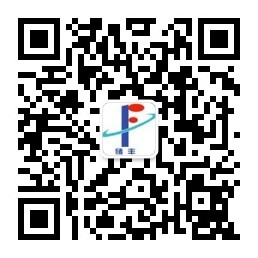 Scan the QR code to follow our WeChat client